Should You Choose Cantilever or Sliding Gates for Your Home?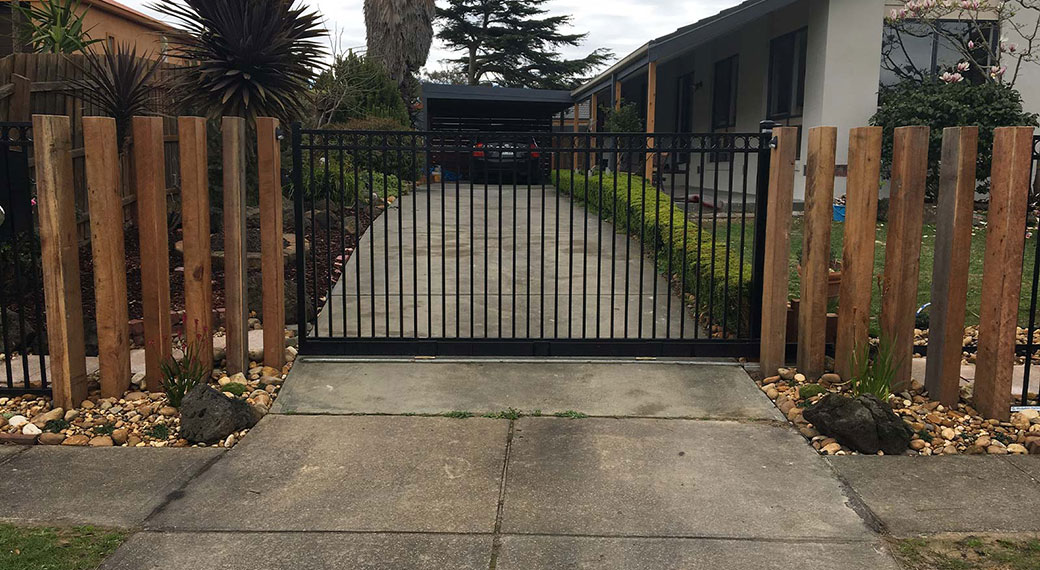 Investing in premium entry gates for your property is an excellent way to improve your safety, the appearance of your façade, and the ease that you and your guests enter and exit your house. Two of our current favourite options include cantilever and sliding gates – whilst they appear to operate in a similar manner, they are also quite different too! It can be difficult to know which option is best for your home, which is why we've compared a quick guide to choosing the perfect entry gate.
Before you pick one style over the other, it's important that you understand their differences!
Cantilever Entry Gates
Often considered one of the more modern options on the market, cantilever gates use a clever system tucked behind your fencing that allows them to glide through the air, rather than along the ground.
PROS:
One of the primary benefits of cantilever gates is that they feature an incredibly long lifespan, as there is often no damage done by forcing them along the ground.
They are an ideal choice for those that have an uneven ground, paving in an organic shape, or gravel driveways – in short, any material that would be hard to otherwise manoeuvre.
They can easily be motorised for an instant touch of luxury, making them the perfect choice for those that want to open and close their entry gates without getting in and out of the car.
CONS:
As they hang from the fence, homeowners are limited in the material the gate can be constructed from. For instance, brush fencing is often too heavy for this application.
Sliding Entry Gates
A traditional option, sliding gates do exactly as their name says – they slide along the ground when opening and closing. They can be open and closed at will, and are the perfect choice for sloping driveways where other designs may not be suitable.
PROS:
As these gates support themselves, sliding gates can be easily constructed from a wide range of materials, including hardwood timbers and Colorbond steel. This ensures the gate will always be in keeping with your fence, if that is the finish you're hoping to achieve.
They are an excellent choice for those with pets, as there is no gapping under the gate for a sneaky pooch to crawl out from when you're not at home.
These entry gates can also be automated, ensuring you can open and close the gate at the push of a button!
CONS:
Whilst they can be installed on gravel driveways, small pieces of stone may get lodged in the tracks. This can cause damage to the gate, or at the very least, create unnecessary and unwanted noise during operation.
As you can see, choosing between a cantilever and sliding gate comes down too much more than just personal preference. The material that your driveway is made from plays a huge role, as does your budget and a number of other factors.
Regardless of whether you know exactly what you want, or you're still struggling to decide between the two, we recommend contacting our friendly team on (03) 5975 1655. With over 20 years combined experience, we can walk you through the entire process and ensure you pick the perfect entry gate for your architectural style and individual needs – book your free measure and quote today!